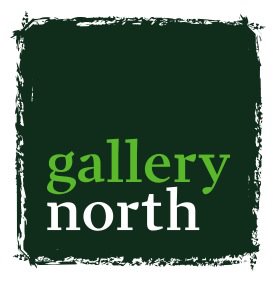 Gallery North
Gallery North – ART IS FOR EVERYONE.
A not-for-profit gallery promoting the finest contemporary Long Island art and craft since 1965.
Founded in 1965 by local art enthusiasts with a dedication to modern art, Gallery North is a not-for-profit gallery with a mission to present exhibitions of contemporary artists and crafts persons, to assist and encourage artists by bringing their work to the attention of the public, and to stimulate interest in the arts by presenting innovative, educational programs.
Located in an 1800's farmhouse on a 2.5 acre campus within Setauket's Historic District, the Gallery has provided high quality arts programming for the community for half a century, exposing visitors to a wide variety of art forms by artists of diverse backgrounds and approaches. Gallery North embraces the role of diversity in strengthening the arts, and strives to include works by artists of all races, ethnicities, genders, religions, and socioeconomic backgrounds.
Gallery North's signature programs include its Wet Paint Festival and its annual Outdoor Art Show & Music Festival.
Our annual Wet Paint Festival, now in its 17th year, is a celebration of plein air painting. The Wet Paint Festival provides the community with the unique opportunity to observe some of Long Island's top plein air painters as they capture the area's historic and natural beauty.
Gallery North's annual Outdoor Art Show & Music Festival, which has been running for over 55 years, is a highly visible, two-day event that attracts 10,000 visitors each year, and includes approximately 100 exhibitors who come from all over New York State and the East Coast.
These two events provide an inspiring space which not only serves the artists and students of the area, but also enhances and supports the region's cultural offerings.
The Studio
To meet this goal of serving our diverse community, Gallery North also offers significant, educational programming for children and adults. These programs have greatly benefitted from the expansion of the Gallery's campus to include the Studio at Gallery North, a collaborative, 1500-square foot, open studio space for all members of the community to enjoy.
The Studio features classes and workshops in a variety of mediums, including watercolor, life drawing, encaustic, paper making, as well as silkscreen and other printmaking processes, done in house on our printing press. Other important programs include our children's art classes, ArtVentures.
90 North Country Road, Setauket, New York 11733
(631) 751-2676
Hours: Wednesday – Saturday 11AM – 5PM, Sunday 1PM – 5PM
Gallery North is a not-for-profit organization & has 501(c)3 status.
All donations received are tax deductible to the full extent of the law.