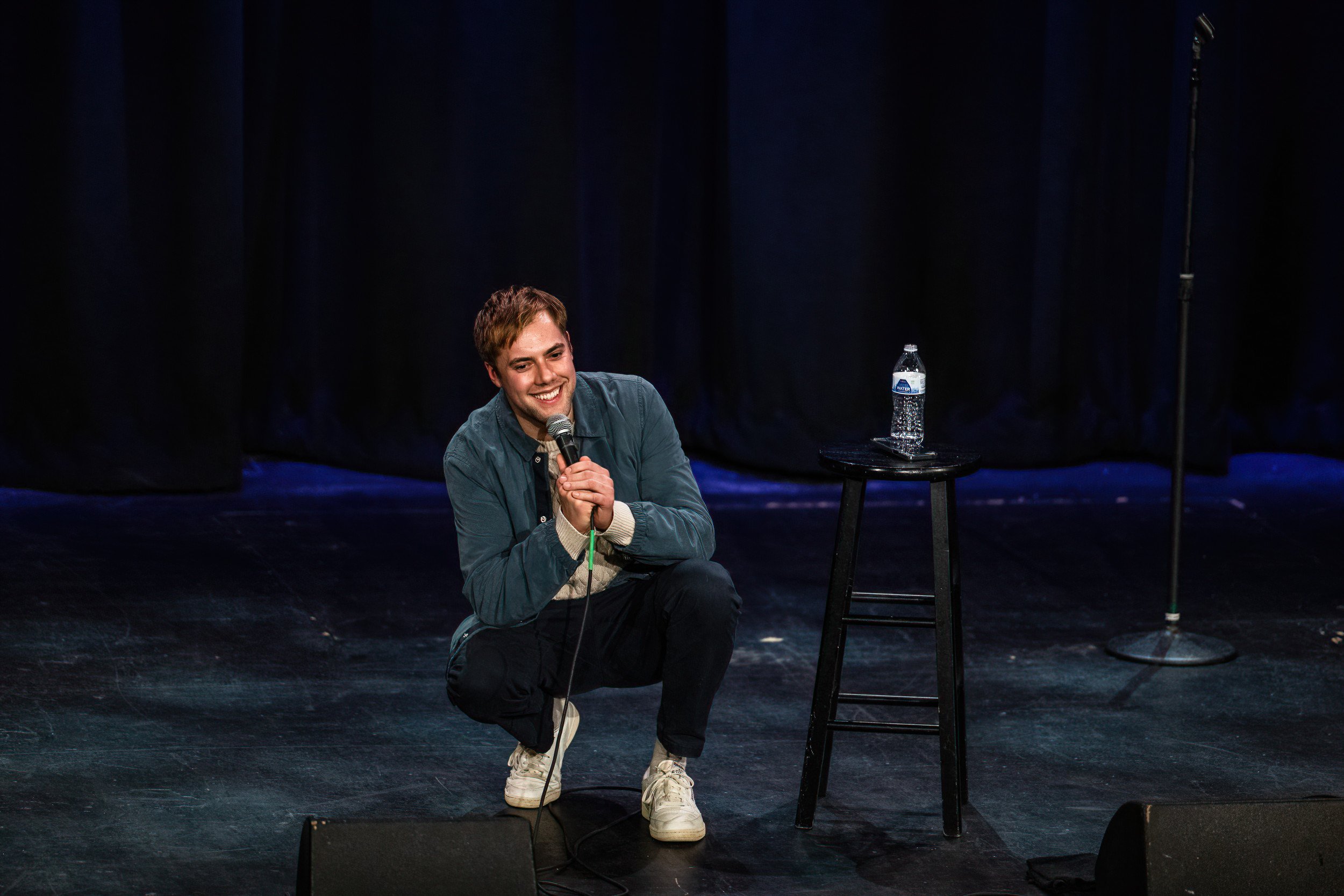 Bo Johnson
Bo Johnson is a comedian from Seattle, Washington.
He can be found headlining clubs, breweries, and dingy bars across the United States and Canada.
His stand up was featured on season two of Kevin Hart Presents: Hart of the City on Comedy Central. The following summer Bo taped a set for LOL Live! at the prestigious Just For Laughs comedy festival in Montreal. He was a finalist in the 39th annual Seattle International Comedy Competition and is a regular at festivals including Bumbershoot, SF Sketchfest, the Double Down Comedy Experience sponsored by Zappos, Life is Beautiful in Las Vegas, Rifflandia in Victoria BC, and Big Pine Comedy Festival in Phoenix. Most recently Bo released a digital set with Don't Tell Comedy. With a growing online audience Bo's jokes have been viewed millions of times online.
Separate from stand up comedy one time Bo and his best friend from high school snuck into a movie theater as one person.
That video was broadcast on TV shows like the now cancelled Caught on Camera with Nick Cannon on NBC and lowest rated daytime talkshow at the time, The Meredith Veira Show. Bo Johnson still gets messages each year from friends seeing the video go viral on different meme accounts. Lots of magazines and newspaper also wrote about it, including an article in Cosmopolitan titled, "Man Sneaks His BFF Into Movie Theater by Stuffing Him Into His Pants."