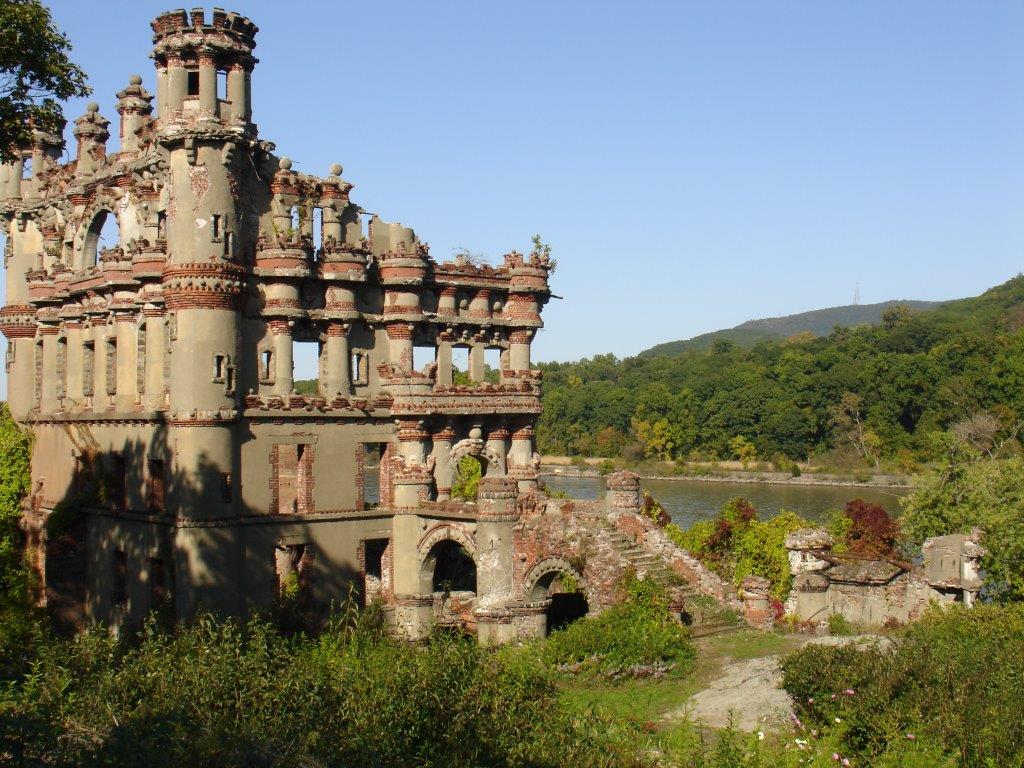 Bannerman Island
TOURS & EVENTS AT BANNERMAN ISLAND
One of the best things to do along the Hudson River is visit Pollepel Island, a tiny jewel in the setting of the Hudson Highlands.
The rich history of Bannerman Castle and the beautiful scenery of this place will provide a wonderfully enriching day for the whole family. The whole Bannerman Island tour experience is 2.5 hours and we'll be leaving from Beacon, NY.
The Bannerman Castle Trust, Inc. is a not-for-profit "Friends" organization of volunteers working with the New York State Office of Parks, Recreation and Historic Preservation. The Trust is dedicated to bringing together resources and funding to stabilize the buildings on Pollepel Island.
The Trust aims to raise awareness and educate the public and government organizations on the value and history of the island. The Trust aims to raise funds for repairing the island, creating a master plan and eventually stabilizing the structures. The Trust is working to make the island safe for volunteers and for the public to enjoy the island as an educational, cultural, historical and recreational facility promoting heritage tourism in the Hudson Valley.
We need to continue to raise funds to stabilize and prevent further damage to the beautiful castle ruins. Attending a performance or event at Bannerman Castle is a fun way to support the preservation efforts of Bannerman Island! Join us at Bannerman Island and attend one of our many special events including movie nights and theatrical events!
Dock Located At:
2 Red Flynn Dr, Beacon, NY 12508
Tickets and Tours: (845) 831-1001