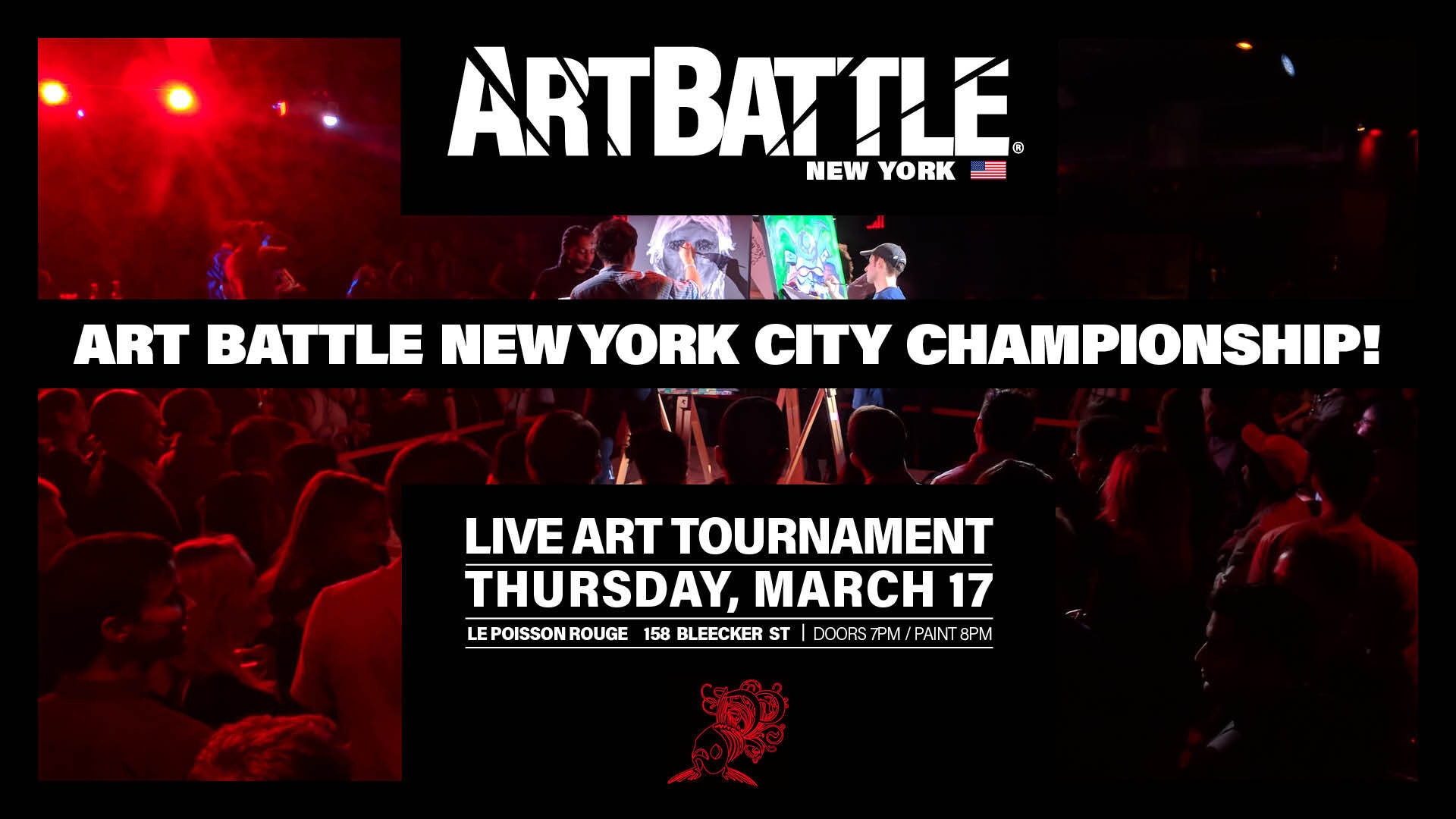 Art Battle New York City
Join Art Battle NYC for the most anticipated event of the season!
Thursday, March 17, 2022 at 7:00 PM – 11:00 PM EDT
(le) poisson rouge
158 Bleecker Street, New York, NY 10012
Regular season event winners from NYC and Brooklyn return for their chance to become the 2022 New York City Champion, and head to the National Championships in Texas! The best of the best compete with open materials to create their masterpieces in only 20 minutes. All works auctioned and (your) audience vote the NEW YORK CITY Champion to move on to Battle against other national finalists in April.
*Art Battle® NYC is a 21+ event
proof of vaccination required for entry
Art Battle® is live competitive painting.
Painters create the best work they can in 20 minutes. As they work, patrons move around the easels, closely watching the creative process. At the end of the round, the audience votes democratically for their favorite painting and bids in silent auction to take the work home.
Art Battle happens in 50+ cities worldwide, check artbattle.com for local listings!