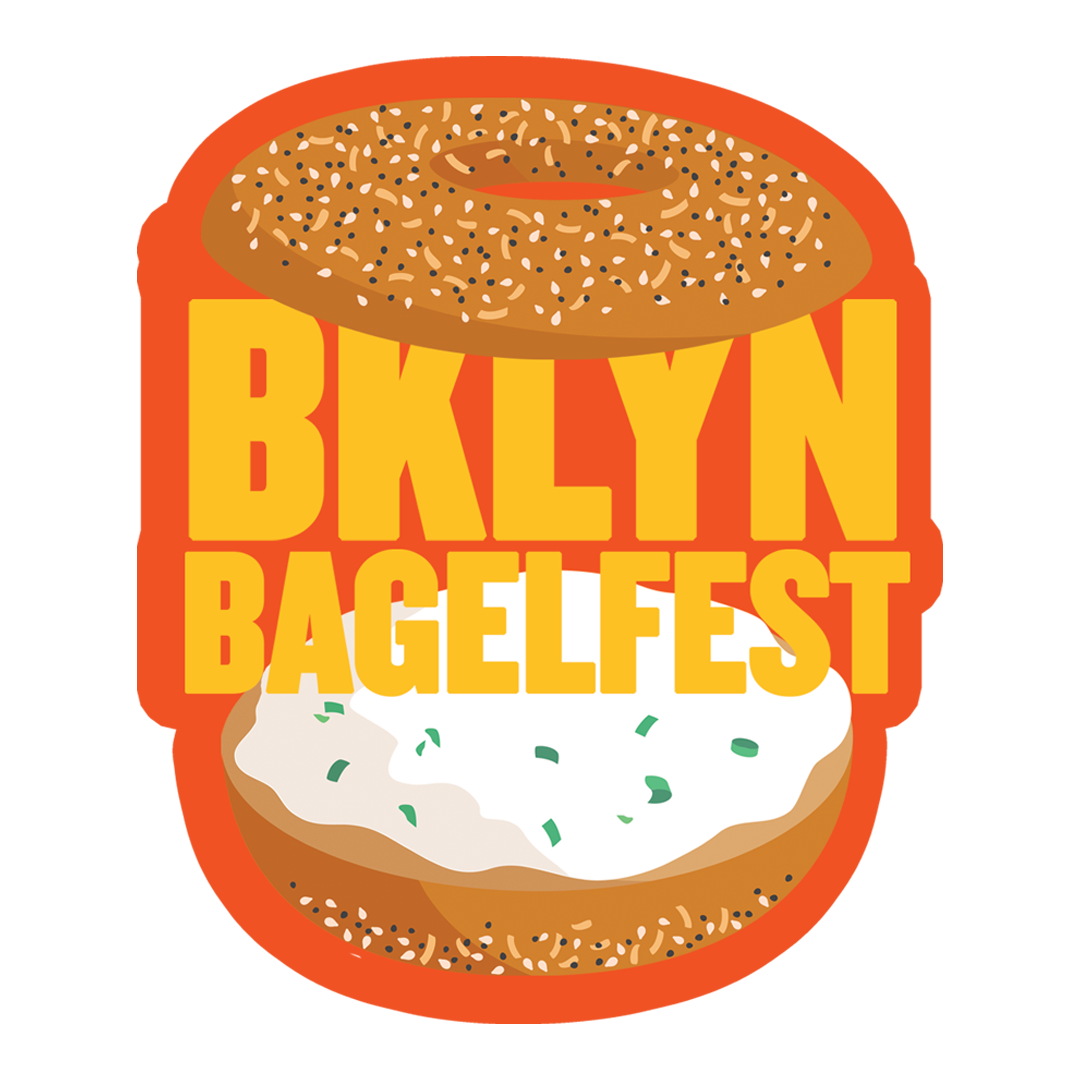 3rd Annual Brooklyn BagelFest
The 3rd Annual Brooklyn BagelFest, a culinary and cultural extravaganza celebrating all-things-bagel, returns featuring top bagel shops, an international bagel competition, seminars and demos, music, and entertainment!

BagelFest, a celebration of New York's iconic food, the bagel!
Eat bagels from 15 bagel shops and 13 bagel-related food & beverage vendors from NYC and around the world!
Please note this is an indoor event. All sales are final.
Dates: Saturday, September 17th & Sunday, September 18th
Both Saturday and Sunday will have three, two-hour sessions:
Session 1: 9:30AM – 11:30AM
Session 2: 12PM – 2PM
Session 3: 2:30PM – 4:30PM
NYC's best will be at BagelFest, including Ess-a-Bagel, Utopia Bagels, Tompkins Square Bagels, PopUp Bagels, Bagel Boss, Liberty Bagels, Kossar's Bagels and Bialys, Forest Hills Bagels, plus shops from all over the world: Kismet Bagels (Philadelphia, PA), Bagelry at Olmo (New Haven, CT), and Rhodo Bagels are flying in from Lisbon, Portugal!
Beyond bagels, sample Acme Smoked Fish and Banner Smoked Fish, taste innovation with Modern Kitchen's sustainable and animal-free dairy cream cheese, and turn it up a notch with Mike's Hot Honey, while The Social's bagel-flavored ice cream (made with real bagels) will melt in your mouth!
Caffeinate with a perfect cup from Counter Culture Coffee! 21+ can sample beer from Evil Twin Brewing brewed with real Utopia Bagels. All ages will enjoy the B is for Bagel book, bagel art of Anna Sanders, and bagel cartoons from KatieB Cartoons! All this, and more, once you step into this world of bagel elation! See the Full 2022 BagelFest Lineup for more.
Best Bagel Competition
Both attendees and a panel of experts, including Jake Cohen, Jeremy Jacobowitz, Ali Rosen, Dara Pollak, Dave Arnold, Claudia Fleming, and more, will vote on their favorite bagel, with the winner(s) being crowned the Best Bagel in NYC, and therefore, the world! Will PopUp Bagels defend their "Best Bagel – People's Choice" title from 2021? You decide!
Bagel-themed seminars and demos accessible all day. See Events for programming schedule.
GA Tickets ($49):
All you can eat bagels from 15 bagel shops & 13 bagel-related food & beverage vendors
Token to vote for "Best Bagel"
Bagel-themed entertainment, art, games & photo booth
Access to cash bar with alcoholic beverages available for purchase
VIP Tickets ($99): access to any session + everything included in GA + 2 drink tickets + VIP gift bag