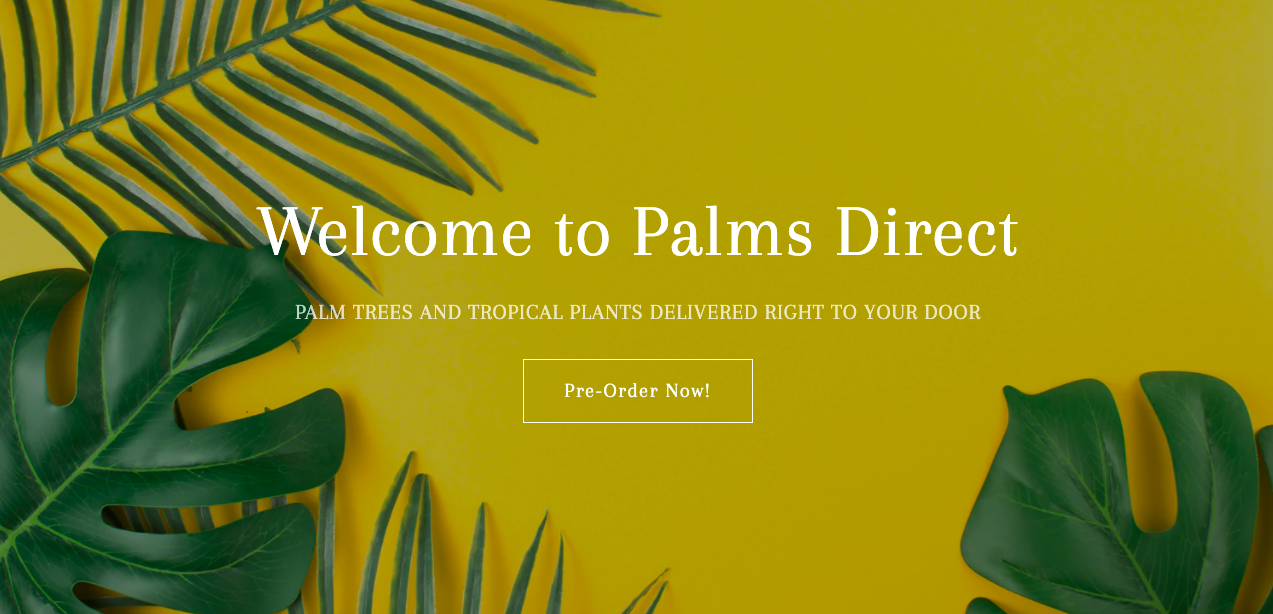 Palms Direct
Welcome to Palms Direct!
Palms Direct is a seasonal, pop-up retailer of exotic palm trees & tropical plants.
PALM TREES:
Areca Palm Trees
Banana Trees – Green & Red Decorative Banana
Birds of Paradise (Strelitzia Nicolai)
Bottle Palms (Hyophorbe Lagenicaulis)
Christmas Palm Trees (Adonidia Palm)
Majesty Palm Trees
Robellini Palm Trees (Dwarf Date Palm)
Spindle Palm Trees
Windmill Palms (Trachycarpus Fortunei)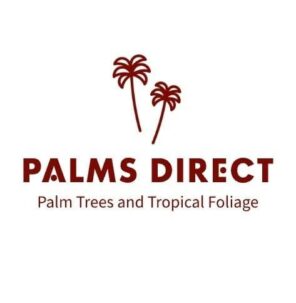 TROPICAL PLANTS:
Croton Petra (Codiaeum Petra): Gorgeous ornamental foliage plant with stunning leaf color and variegation. Leaves tend to be glossy and oval in shape with pointed tips. Colors range from pink, red, orange, yellow, light & dark green – so much color on one plant!
Gardenia White Flower
Hibiscus: With huge, dinner-plate colorful flowers, perennial hibiscus plants add a bold, tropical effect to the garden. They are also highly attractive to butterflies and hummingbirds!
Mandevilla
Red Sister (Cordyline Fruticosa): Spectacular when planted in multiples. Ideal for colorful borders, mature height is around 6 feet. Hawaiian Ti plants are the perfect plant choice to add lush tropical colors to any indoor or outdoor environment.
Located on Long Island:
3301 Sunrise Highway, Wantagh, NY
3998 Nevada Avenue, Island Park, NY
CALL / TEXT (516-243-3124) OR EMAIL ([email protected]) FOR IMMEDIATE ASSISTANCE
Open 7 days: 9 am – 7 pm.
DELIVERY AVAILABLE ON ORDERS $200+
Cash Payments
Venmo @Palms_Direct
Zelle (516) 243-3124
PayPal @PalmsDirect