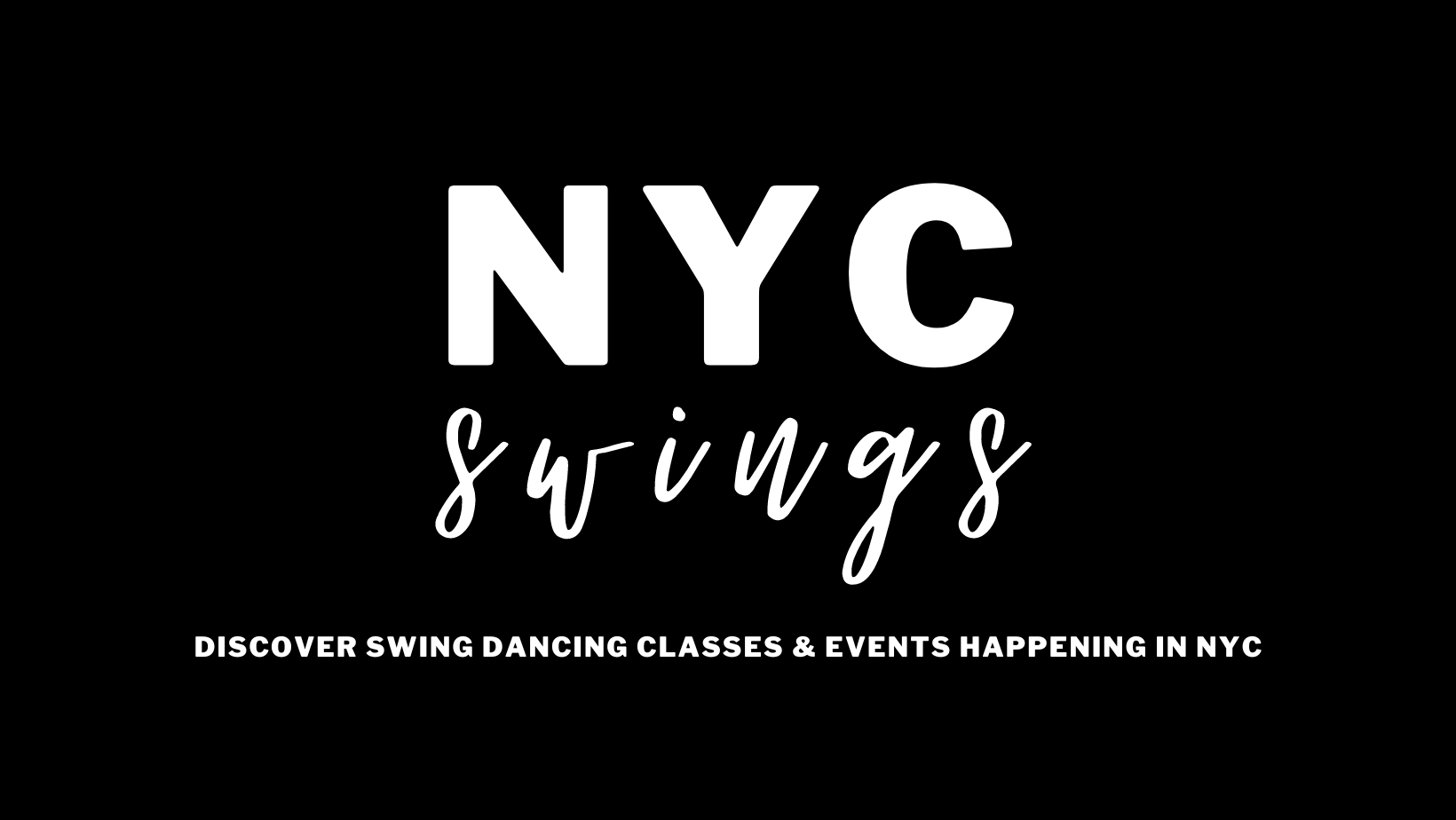 NYC Swings
Discover the Freedom of Swing Dance with NYC Swings.
Find swing dance classes, social events, dance studios, and instructors for all levels of experience in New York City.
Upcoming social dances and classes in New York City in classic swing styles like Lindy Hop, Solo Jazz, Balboa, and Shag.
Featured Events – Don't miss these special swing dance events coming up in NYC.
Outdoor Swing Dances – Enjoy the weather with these swing dances happening outside!
Newly-Listed Events – Check out these swing dance events just announced.
Classes for Absolute Beginners – Learn to swing dance in these classes. Each stand-alone class will introduce swing rhythms, essential vocabulary & technique for leading & following.
Beyond Beginner Classes – Continue your dance journey with these classes. Progress in Swing by learning more involved patterns with more advanced footwork. Build your dance vocabulary and partnering skills. No partner required. Some previous experience helpful.
Upcoming Social Dances – Experience the fun of social dancing, and catch the pre-social intro lesson if offered!
Swing Dance Conventions & Festivals – Find dance festivals and exchanges around the world in West Coast Swing, Lindy Hop, and more.
Have a question, event submission, partnership opportunity, or something else? Get in touch with NYC Swings:
240 West 37th Street, New York, New York