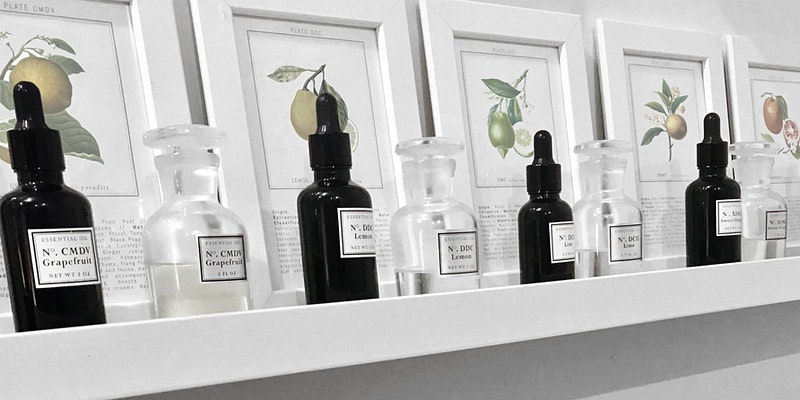 Natural Perfume Workshop
Natural Perfume Workshop at Bios Apothecary
61 West St. Brooklyn, NY 11222
Sat, December 4, 2021
10:00 AM – 12:30 PM EST
Learn about natural perfumery and create your very own dried flower and gemstone infused perfume. Refreshments included. Beginners welcome!
Our $110 fee per person includes: an introduction to natural perfumery, an overview and sampling of our most popular botanical scents (with access to our full library of 120+ aromatics) and all of the raw materials and supplies needed to create your one-of-a-kind 15ml signature fragrance. Light refreshments (including mimosas for daytime workshops and red wine for evening workshops) will be served.
INGREDIENTS:
We have one of the most extensive libraries of natural perfume ingredients in the tri-state area. Raw materials will include 120+ therapeutic grade essential oils, absolutes, concretes, resins, and isolates – sourced from more than 40 countries and spanning all major olfactory families. We have plant-based "leathers" and "musks", exquisite and rare woods, exotic flowers, earthy root extractions, juicy tree fruit, ripe berries, invigorating citrus, verdant grasses, balsamic resins, decadent gourmands, enlivening spices and more – comprehensive selections for both men and women. Choose an oil base with a roll on applicator, or a traditional perfumers alcohol base with a spray atomizer. Decorative dried botanicals and semi-precious gemstones can be infused into your fragrance at no extra cost. 100mG of CBD can be added for an additional $25.00.
COVID-19 SAFETY PRECAUTIONS AND CANCELLATION POLICY
For the health and safety of all workshop attendees and bios staff, the following precautions will in place until further notice;
Proof of full vaccination is required to attend all public workshops. A vaccination card or excelsior pass will need to be presented before entry to the workshop. Once admitted, wearing a mask is optional.
If you are unvaccinated and would like to attend a workshop, consider booking a private event. We can accommodate groups as small as 4! Direct inquiries to [email protected]. We also have virtual workshop offerings where proof of vaccination is not required.