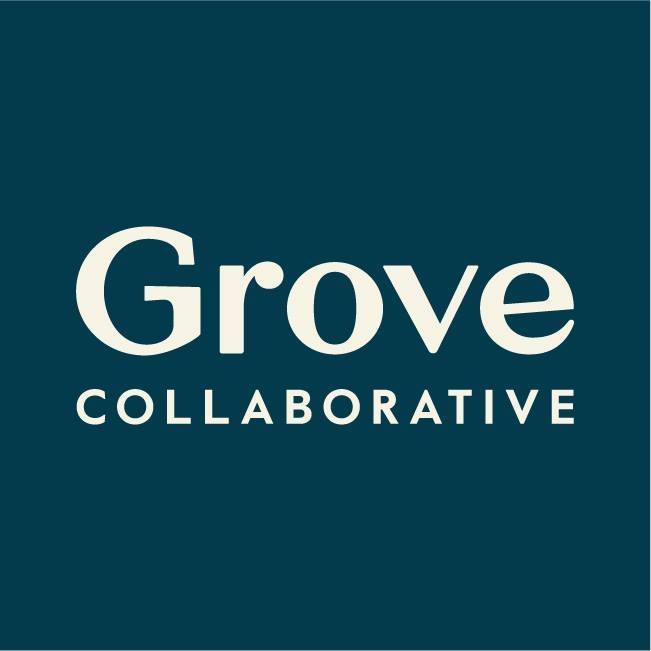 Grove Collaborative
At Grove Collaborative, we're driven by the belief that sustainability is the only future — and what we do now matters.
Transforming household products into a force for good.
Today, Grove Collaborative creates and curates 150+ sustainable, high-performing brands that meet our four-point standard: uncompromisingly healthy, beautifully effective, ethically produced, and cruelty-free. So you never have to choose between a clean home and a clean planet.
OUR VISION: a world where all choices are sustainable choices.
You should never have to compromise between a clean home and a clean planet. At Grove Collaborative, you don't have to. Every order you place is plastic neutral. Every shipment is carbon neutral. And by 2025, Grove will be 100% plastic-free.
Shop:
Cleaning Essentials
Home & Pantry
Personal Care
Health & Wellness
Baby & Kids
Pet
Gardening
For our plant people: Get acquainted with our growing assortment of sustainable gardening products — there's something for every shade of green thumb.
Pack a better pantry with eco-friendly picks like reusable produce bags, tree-free paper towels, glass food storage containers, and tree-free paper towels. Plus, shop all home essentials like bamboo bed sheets and recycled plastic trash bags.
Shop our personal care products with the power of natural ingredients like activated charcoal toothpaste and essential oil enriched body washes. From aluminum-free natural deodorants to nourishing facial cleansers, our personal care products are chosen for effectiveness and affordability.
Nothing's more important than your health—that's why Grove offers a variety of probiotics, cough soothers, and supplements like B-12, as well as other family necessities like first aid basics.
Innovative cleaning accessories and cleaners that fit your lifestyle and budget. From natural floor cleaner to eco-friendly bathroom cleaner, these cleaning products are tough on messes but kind to the environment.
Introducing the Grove pet shop, where you can find all your cat and dog supplies in one place. Shop natural pet supplies like Grove pet foods, dog treats, eco-friendly pet grooming items, natural dog dental care, pet supplements, and other cat and dog pet supplies.