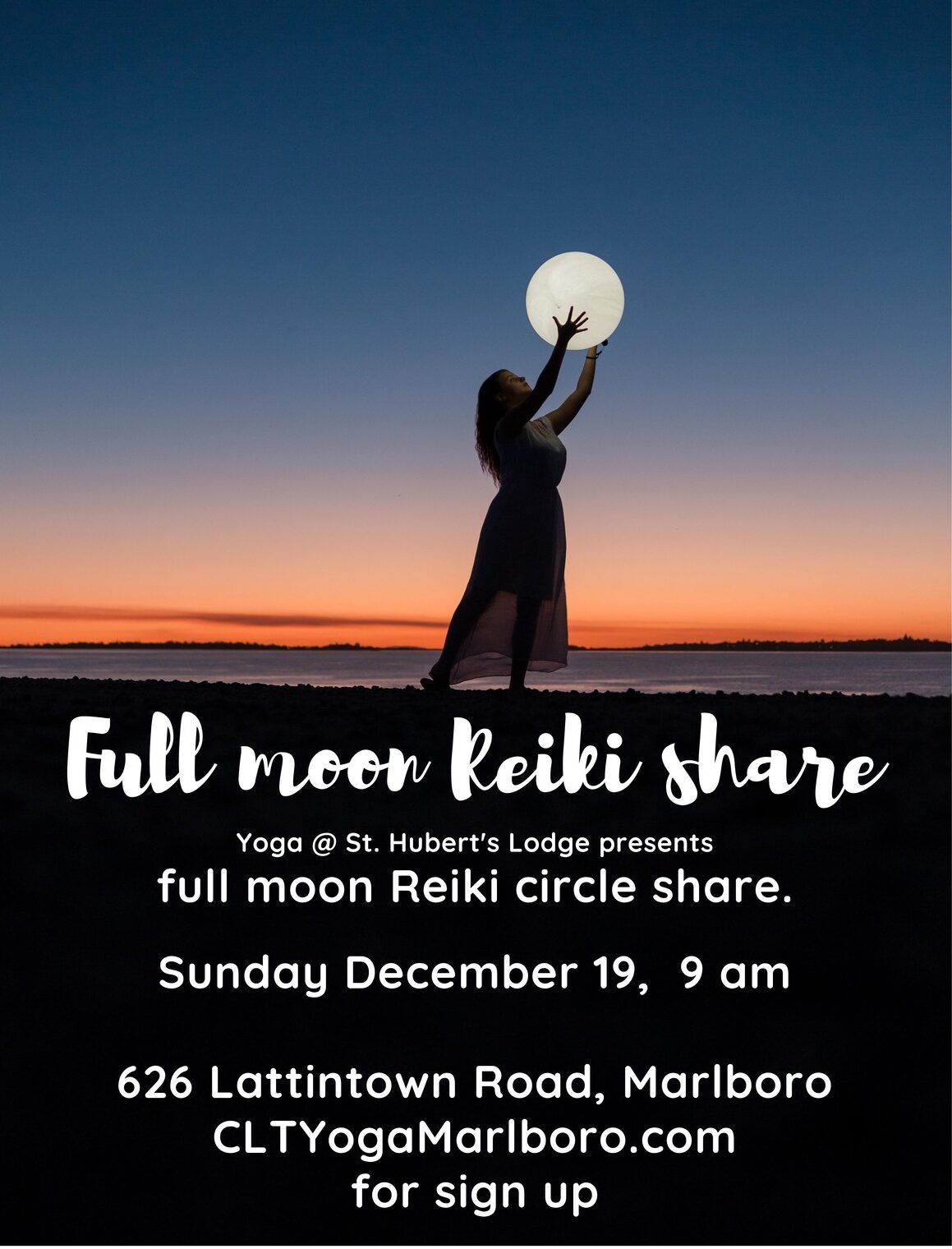 Full Moon Reiki Share
Sunday, December 19, 2021 at 9:00 AM – 10:00 AM EST
Saint Hubert's Lodge and Sporting Clays Club
626 Lattintown Rd, Marlboro, NY 12542
December's full moon happens at 11:53 PM on Saturday the 18th.
Join us for a one hour Reiki share the following morning. This share is for those who are attuned to Reiki. Come and sit with Reiki practitioners and connect yourself to ULF as well as the energy of those in the room; each participant will give and receive Reiki.
All level practitioners welcome. Practice is on the second floor and limited to 10 people.
Recommended donation $15.