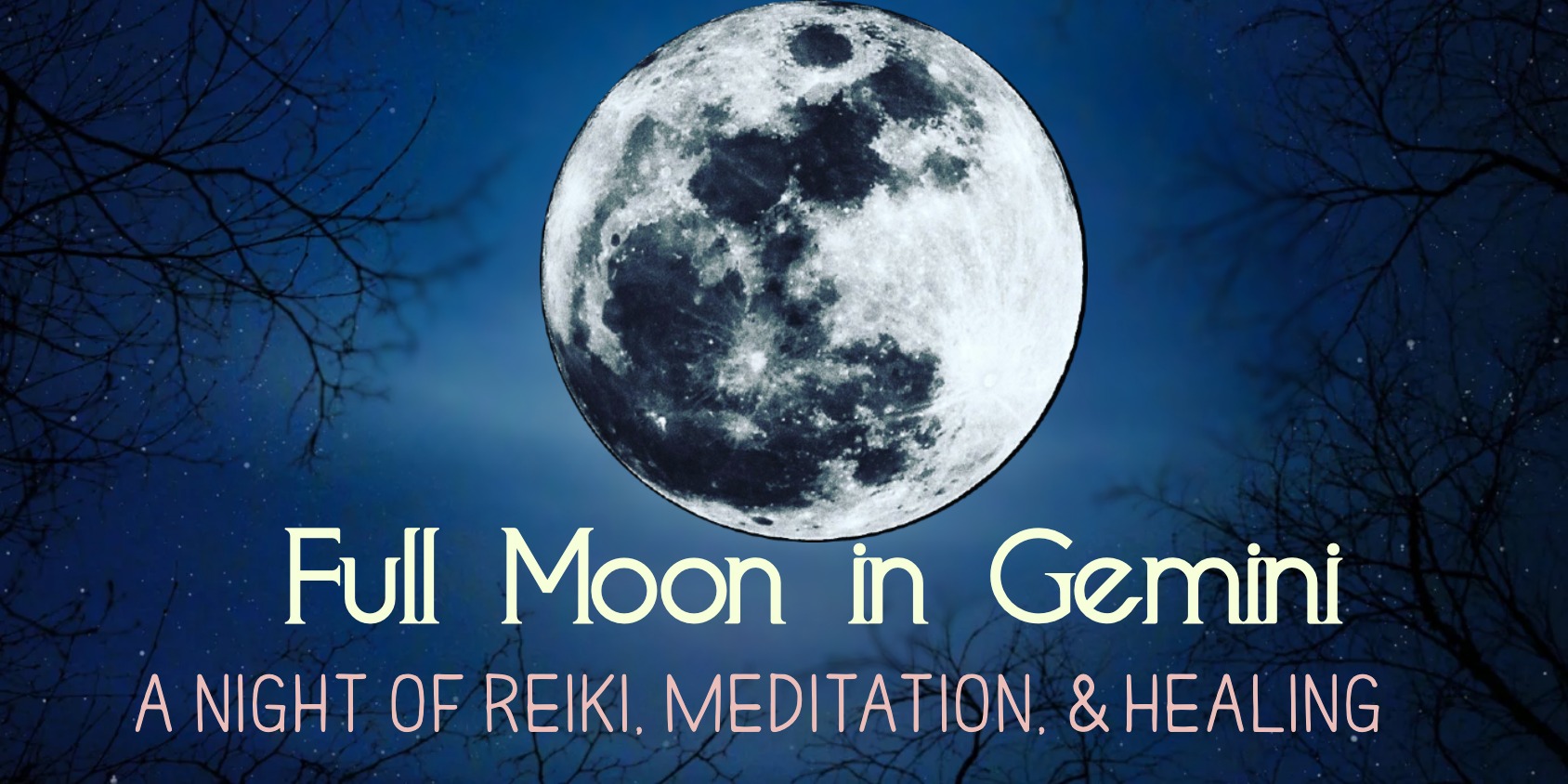 Full Moon in Gemini Ceremony
Full Moon in Gemini Ceremony: Illumination of Universal Consciousness
Friday, December 17, 2021 at 7:00 PM EST
The upcoming full moon is an important time to connect to our inner voice. The throat chakra can so often be wounded through difficult relations that may ask us to live any way that isn't our truth. There's no shame in being shy, but the many roots and tendrils to our introversion deserve to be seen and given nourishment. No matter the volume, the sound of our voice and the deepness of our truth matters.
This full cold moon comes in the dead of winter, during a time of long dark nights and for some a freezing chill. We all may feel a little more worn, a little more sleepy, and ready to hibernate.
This is a time when shadows may feel more illuminated than ever before, and being kind to ourselves may mean a full examination of where we've come from and what we need.
As ruled by Mercury and the sign of Gemini, now is the time to heal with our story and our truth. The airy nature of the twin spirits reminds us that we can see our full selves, and be calmly happy with the face in the mirror. We can acknowledge the body and soul, the human and the being.
This is a time to heal deeply and work in friendship with the shadow. We will connect with meditation, reiki, and an invitation of love and blessings. Don't miss this chance to become blended with the powers of the spirits and ancient wisdom.
Whether you're a beginner or well-versed in mystical studies, come and attune.
-This circle is BIPOC, LGBTQIA, and disability friendly.
-Class will be held on Zoom, and link will be given after registration.
-This event is free, but donations are welcome.
-All questions are welcome, and can be sent to [email protected]
-No prior experience is needed.