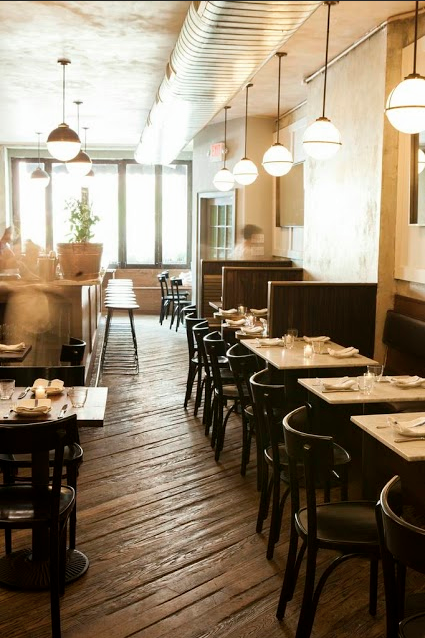 Estela
One of the most celebrated restaurants in the United States, Estela is an intimate downtown bistro from chef Ignacio Mattos that can be experienced in many ways, whether it's a thrilling dinner in the dining room, a leisurely weekend brunch with friends, or a late-night drink at the bustling bar.
Estela holds one Michelin star, among many other major accolades.
Since opening in 2013, the restaurant has served several signature dishes that are now considered New York City classics, while always offering guests something new to try.
MENUS: Lunch & Dinner Menus are subject to change. WINE LIST LUNCH DINNER
RESERVATIONS: Reservations are available via Resy.
47 East Houston Street, New York, NY 10012
Contact us at (212) 219-7693
OPEN HOURS:
DINNER
Monday – Sunday 5:30pm – 11:00 pm
Last seating at 10:30 pm
LUNCH
Saturday & Sunday 11:30am – 3pm
Last seating at 2:30 pm
We look forward to welcoming you soon. If you have any questions, please email us at [email protected].
For partial restaurant buy-outs, full restaurant buy-outs or off-site catering & events, please email [email protected].