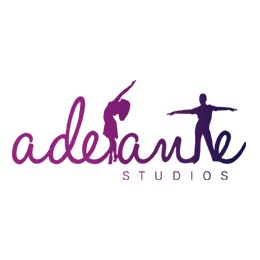 Adelante Studios
Adelante Studios is a multi-use rental space in midtown Manhattan with a focus on promoting its clients in innovative ways that expand their social media reach and revenue.
We offer space for photography, dance, fitness, meetings, and worship.
We are a 4,500 square foot loft space conveniently located on 31st street near Herald Square in Manhattan.
Adelante Studios is trusted by numerous professional dancers and fitness instructors as a perfect space for conducting classes, rehearsals, trainings, auditions and castings. All of our studios come with true wood floors, music systems, air conditioning, high ceilings and comfortable changing areas. Also suitable for yoga, pilates, meditation and other aerobic activities.
New: $20/hour walk-in "Floor Fee" for dance privates Mon-Sat 12-6 pm. Space may be shared and not necessarily a private room. The $20/hour walk-in rate is for either one person practicing (or a couple in case of a social dance), or one person teaching a couple social dance. This is not for 2 or 3 people practicing solo dances.
For all creative minded individuals that need centrally located space to accommodate their talents and ideas Adelante Studios is pioneering the concept of a "co-flourishing space" that operates as a fully equipped and serviced rental space for dance classes, photography, corporate and social events, and art exhibits. As a result we can offer the best rates in the city to dance instructors, photographers, etc. and by extension they can each succeed and flourish in their respective art.
By usage of movable soundproofed walls and parametric (directed sound) speakers, Adelante will be able to offer the space of desired size, free of sound pollution and disturbance.
Space for Dance: dance, yoga, zumba.
Space for Events: dance party, art, fashion, corporate events.
Space for Shoots: photo, video, casting.
25 West 31st Street, Floor 2, New York, NY 10001
646) 666-0869