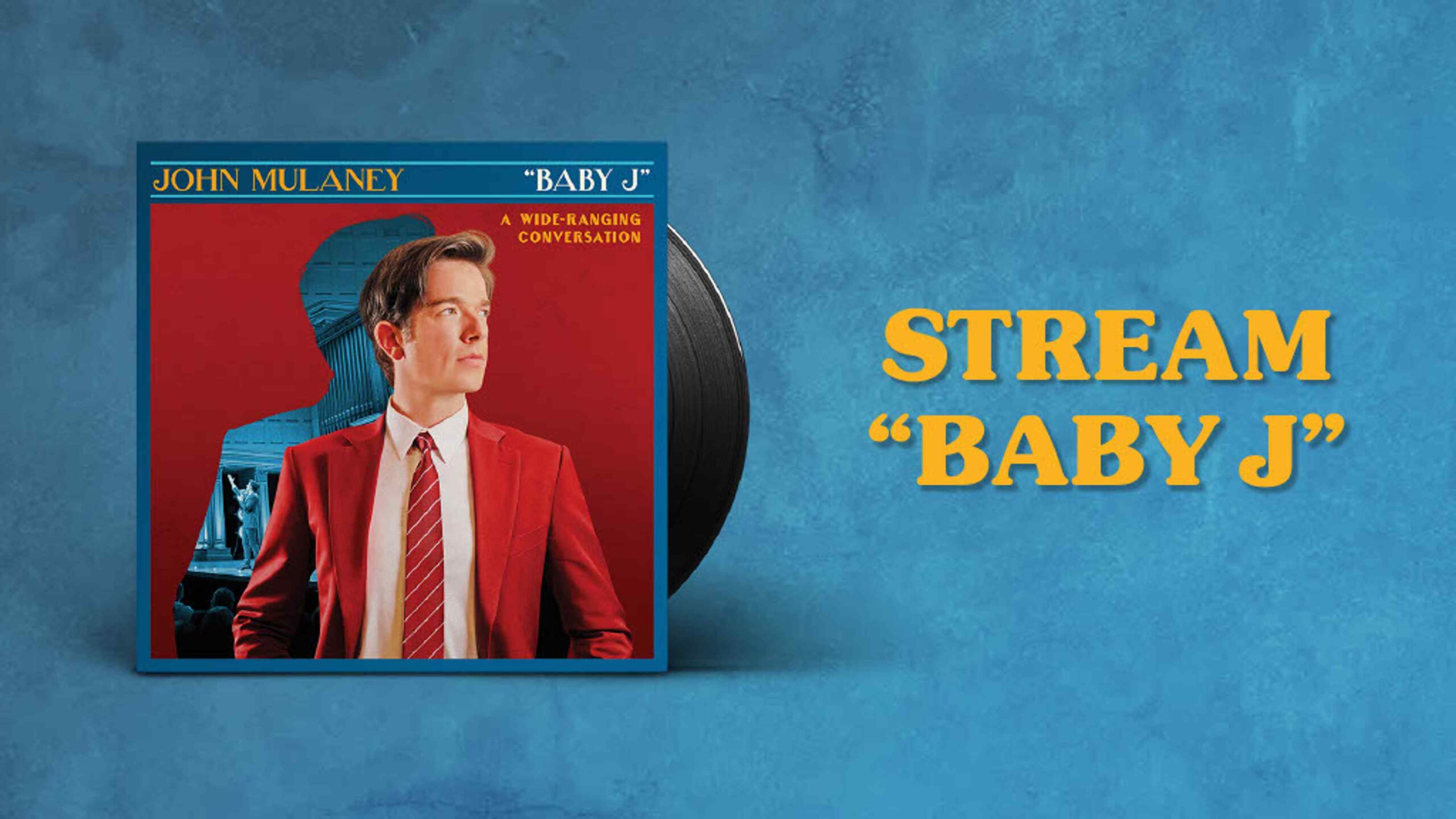 John Mulaney
Watch John Mulaney's new comedy special, "BABY J" now streaming on Netflix.
A chaotic intervention. An action-packed stay in rehab. After a weird couple of years, John Mulaney comes out swinging in his return to the stage.
2023 Emmy Nominee: The Emmy-winning Comeback Kid returns with a brilliantly blunt and quotable stand-up special filmed at Boston's Symphony Hall.
John Mulaney is an American stand-up comedian, actor, writer, and producer.
Born and raised in Chicago, Illinois, Mulaney first rose to prominence for his work as a writer for the NBC sketch comedy series Saturday Night Live from 2008 to 2013, where he contributed to numerous sketches and characters, including Stefon, a recurring character that he and Bill Hader co-created. Since his departure from SNL, Mulaney has hosted it several times, becoming a member of the SNL Five Timers Club in 2022.
Mulaney's stand-up specials include The Top Part (2009), New in Town (2012), The Comeback Kid (2015), Kid Gorgeous (2018), and Baby J (2023). He won the Primetime Emmy Award for Outstanding Writing for a Variety Special in 2018 for Kid Gorgeous. Mulaney released a children's musical comedy special on Netflix, John Mulaney & the Sack Lunch Bunch (2019).
Mulaney has received numerous awards nominations and wins for his work in television. In 2009 Mulaney won a Peabody Award alongside the writers of Saturday Night Live for their satirical work on the 2008 United States presidential election. He has received many Primetime Emmy Award nominations for his work on Saturday Night Live and Documentary Now! He won his first Emmy Award in 2011 for co-writing the song "Justin Timberlake Monologue" with Seth Meyers and Justin Timberlake, which aired on Saturday Night Live. He won his second Emmy in 2018 for Outstanding Writing for a Variety Special for his standup special John Mulaney: Kid Gorgeous at Radio City.