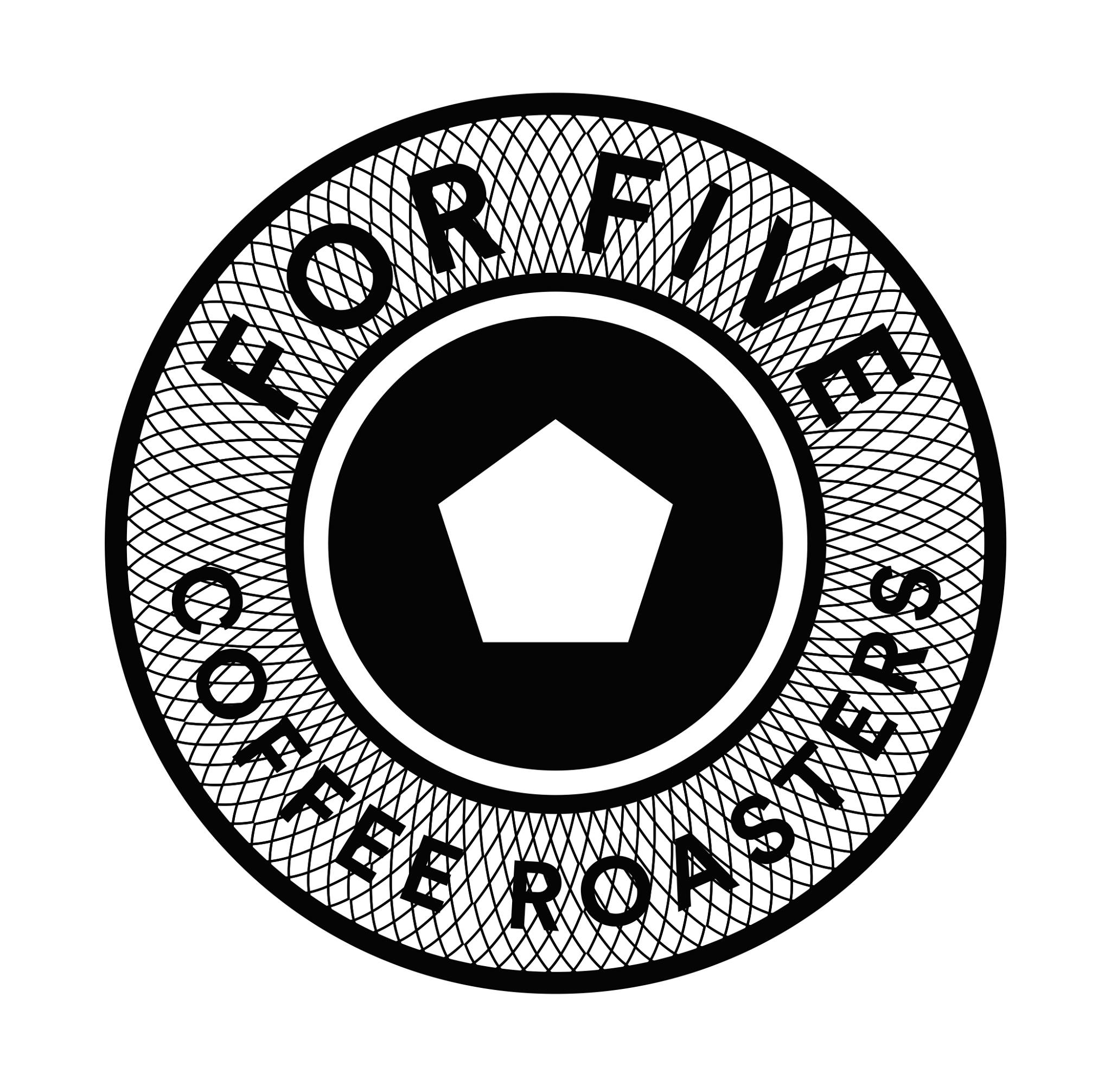 For Five Coffee
Our passion is perfect, freshly roasted coffee. Our business is sharing that with you.
Each distinct For Five roast represents the diversity and vibrancy of the very city we call home.
Sourced from the world's most coveted coffee producers, we roast each bean with the utmost precision & care at our very own facility in the heart of Queens, NY.
OUR STORY:
For Five was founded in 2010 by two best friends from Queens who wanted to introduce specialty coffee by New Yorkers for the world. Stefanos Vouvoudakis and Tom Tsiplakos, the founders, met in third grade in their Whitestone, Queens classroom and have been working together ever since. The two ventured into the specialty coffee roasting and wholesale business and built their roasting facility in Maspeth, Queens. At first, they sold their roasted beans to restaurants and other wholesale accounts before opening their first cafe on West 46th Street in Manhattan in 2016 — right in Times Square.
Every time For Five opens a new cafe, the team looks for ways to make each location unique while elevating the customer experience. Our cafes represent our New York background, our love for quality coffee, and the understanding that it's not just the coffee, but where you drink it that matters. In our specialty cafes, you'll find unique architecture and design, along with a food and pastry program to match the quality of our coffee.
In the past ten years, For Five has taken off with coffee shops across New York City and into Los Angeles, Boston, Washington DC, Virginia, Chicago, and even Athens. Throughout this growth, our passion for perfect, freshly roasted coffee has stayed the same. By sourcing, cupping, roasting, importing and distributing coffee, while also supplying equipment and providing tech services, For Five has become a one-stop shop for all things coffee related. Our business is sharing that with you.
Here's to being in your cup, no matter where you are. From the Five Boroughs. For the World.
59-01 55th Street Queens, NY 11378
(347) 531-0813