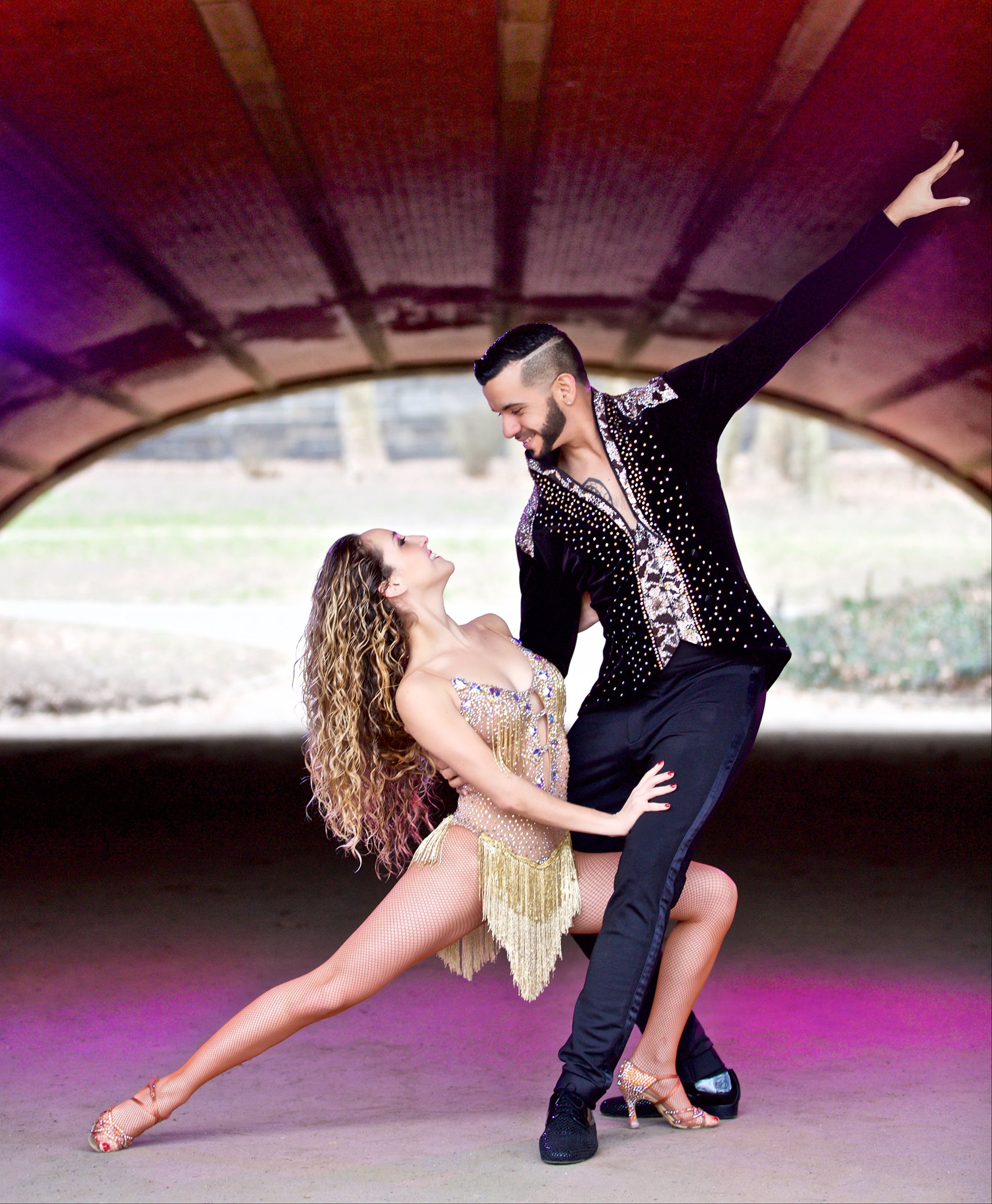 Ernesto Bulnes & Denisse Cambria
Ernesto Bulnes & Denisse Cambria are Latin dance instructors, performers, and coaches based in Tampa, Florida.
DIRECTORS & CREATORS OF IRÔKO DANCE COMPANY
More than 50 dancers on the student team, 10 dancers on the Pro team, and 6 active Irôko Franchise teams throughout the world!
Thanks to our many years of training in various styles of Latin dance, we have created our own technique and style that has led to our multiple championship titles, whether it is as a couple or as a company team. Today we invite you to join us in your dance journey and to be a part of our growing community!
IN PERSON CLASSES – ONLINE SCHOOL – SHOWS & WORKSHOPS – FRANCHISE TRAINING
Irôko Dance Company
Founded in 2018 and directed by two-time world champions, Ernesto Bulnes and Denisse Cambria, Irôko Dance Company currently holds the World Salsa Summit Championship title in the Large Teams Division. From the clubs of New York City to the stages across the world, Irôko Dance Company is known for its powerful, captivating choreographies, flawless technique, and rich fusion of Afro-Cuban and New York Mambo Salsa styles.
Ernesto & Denisse are committed to building a community of world-class, competitive dancers with explosive power, strong technical foundations, and the desire to constantly push the boundaries of Salsa as an art form. Just as the Irôko tree continually branches, Ernesto & Denisse train leaders who will pass on this knowledge as they continue on their dance journeys throughout the world.
Questions? Call (786) 315-7371