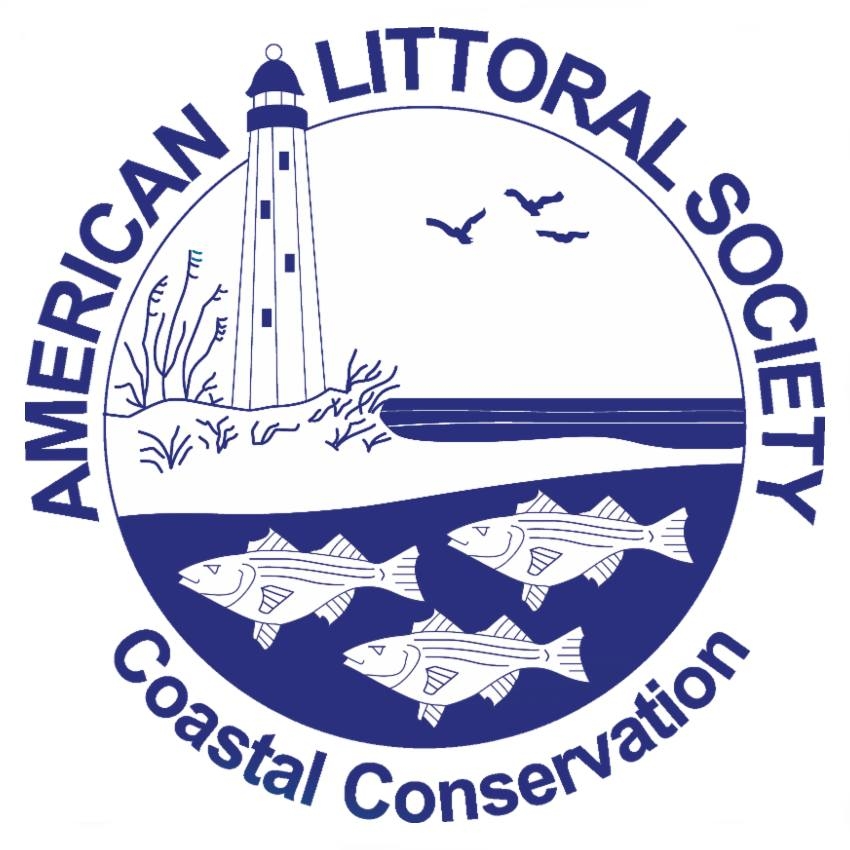 American Littoral Society
The American Littoral Society promotes the study and conservation of marine life and habitat, protects the coast from harm, and empowers others to do the same.
Since 1961 we have empowered people to care for the coast through advocacy, conservation, and education.
We not only provide a voice for the coast, but also give concerned citizens the knowledge and tools they need to raise their voices with us. When we restore habitat, our objective is not only to restore a dune or rebuild an oyster reef, but also to motivate people to invest "sweat equity" into a piece of the coast, take ownership and become committed stewards.
When the American Littoral Society educates, we don't merely provide books, CDs, or handouts. We lead students young and old into the water to get their feet wet and their hands muddy. Sitting at a computer or reading a book, people may develop an interest in the coast; standing knee deep in sea foam with sand between their toes, they'll develop a passion for the coast.
Everything we do at the Society is about the public trust. The coast belongs to all of us and our advocacy and policy program has been protecting the average person and their stake in the coast for more than 50 years. We speak out for the coast, marine life and its habitats, and for the benefit of diverse coastal communities.
Our advocacy is often community based, working on the most pressing problems with the people who are most affected. We look for opportunities to provide the public with the knowledge and tools they need to raise their voices with us.
Protecting the Coast through Education, Conservation and Advocacy
18 Hartshorne Drive ​Highlands, NJ 07732
(732) 291-0055