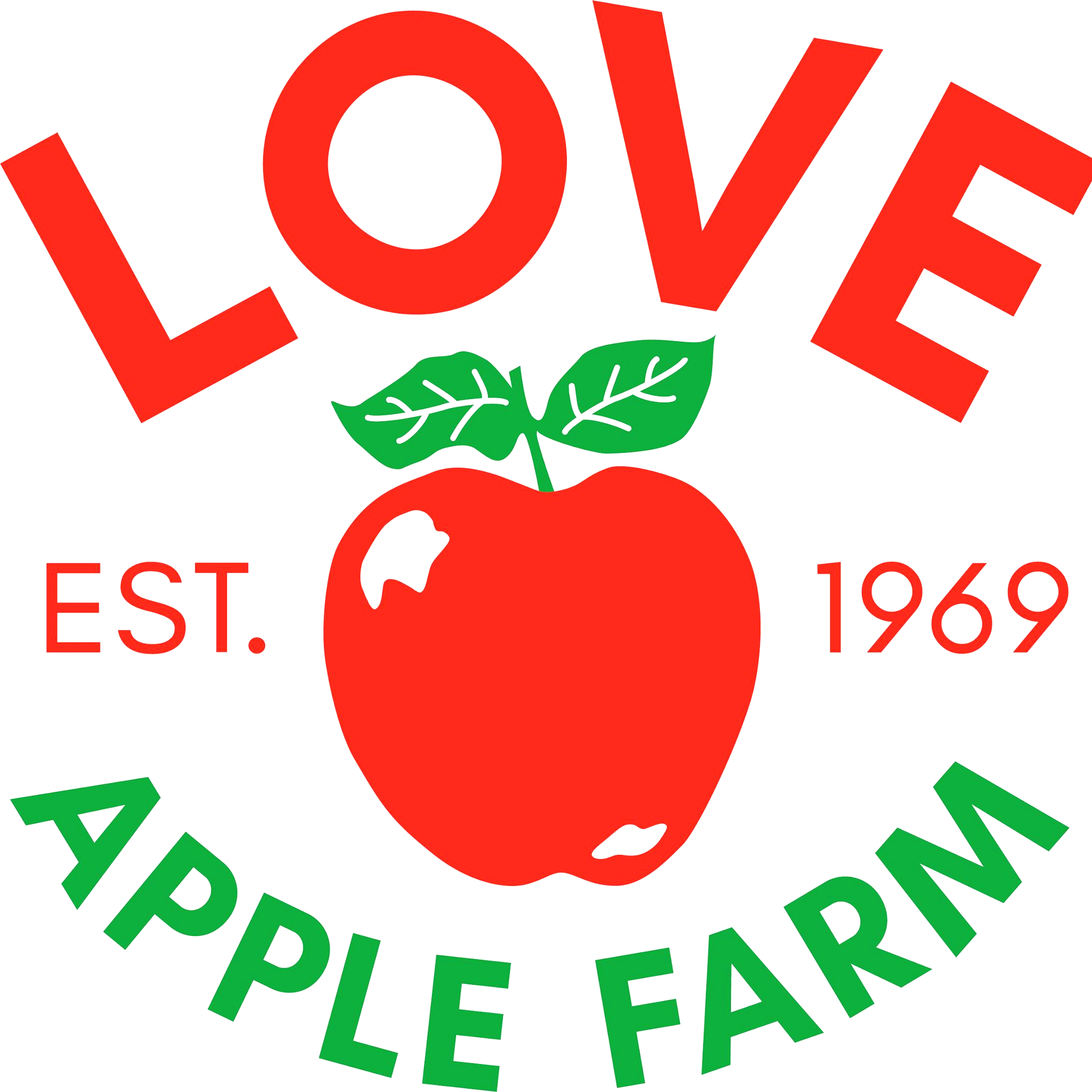 Love Apple Farm
Established in 1969, Love Apple Farm has been part of the agricultural community in New York's Hudson Valley for 50 years. Proudly serving our community, we have been part of the social movement to offer locally sourced fruits, vegetables, dairy and other products so you know exactly where your food comes from.
Love Apple Farm is a working 80 acre farm that is open all year round.
We grow blackberries, blueberries, cherries, gooseberries, peaches, plums as well as raspberries & strawberries. With sweeping views of the Catskill Mountains and even the Berkshires, Love Apple Farm has long been the destination for families and travelers for over 50 years. From our U-Pick orchards to our modern day farm stand, we celebrate the new generation of thrill seekers looking to experience the simple joys that farm fresh and rural living can offer.
ENVIRONMENTAL BEST PRACTICES
Love Apple Farm takes agriculture and the environment seriously. Our operation adheres to the highest safety standards and industry best practices.
We follow ALL NYS Health Guidelines.
We grow our apples and other fruits and vegetables using Integrated Pest Management (IPM) techniques. IPM is a federally sanctioned approach to agriculture that promotes the use of alternative pest control methods and attempts to bring food production systems into the ecological balance. Integration of appropriate measure that discourage the development of pest populations and keep pesticides and other interventions to the levels that are economically justified and reduce or minimize risks to human health and environment.
MARKET & GIFT SHOP
Although Love Apple Farm is famous for apples and fruits, we have grown over the years and expanded our market. We invite you to browse our 4500 square foot market– home to our specialty food items, sweet temptations, and many kitchen essentials. With a carefully curated selection of pottery, textiles, hostess gifts and must have hand-poured soaps, you are certain to find something unique or special to take home.
1421 New York 9H Ghent, New York 12075
(518) 828-5048