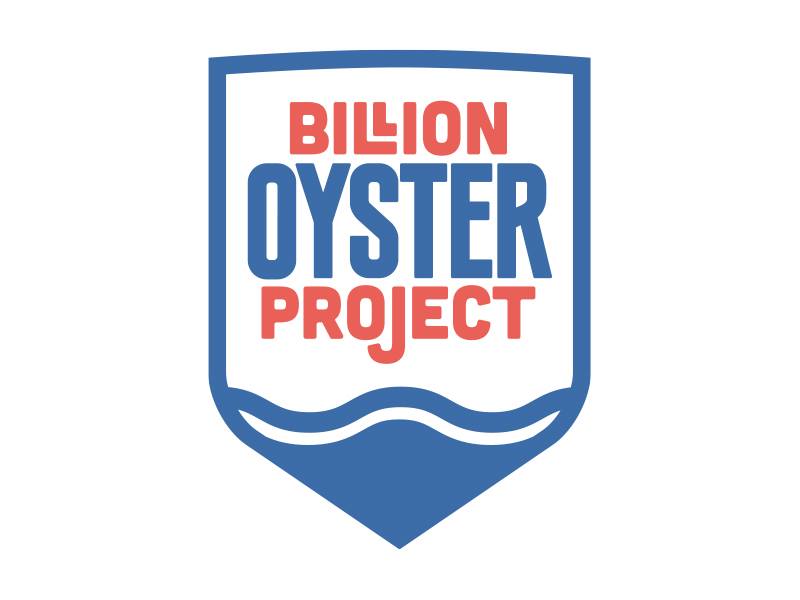 Billion Oyster Project
Billion Oyster Project is restoring oyster reefs to New York Harbor in collaboration with New York City communities.
Over the next 5 years, we hope to scale our capacity to restore 100 million juvenile oysters per year — on our way to introducing one billion oysters by 2035!
Oyster reefs provide habitat for hundreds of species, and can protect our city from storm damage — softening the blow of large waves, reducing flooding, and preventing erosion along the shorelines.
They also run four oyster nurseries where they grow oysters for future reef installations and conduct scientific experiments.
Volunteer with Billion Oyster Project: Join our community of more than 10,000 volunteers who share our determination to restore New York Harbor.
Billion Oyster Project was founded in 2014 by Murray Fisher and Pete Malinowski, who envisioned a healthy, biodiverse New York Harbor — and who shared the belief that restoration without education is temporary.
Murray and Pete met at The Urban Assembly New York Harbor School, where Murray served as Director and Pete taught Aquaculture. The two found that when students are given real responsibility, like helping to restore a degraded New York Harbor, they rise to the occasion with great enthusiasm. Billion Oyster Project has expanded on that idea — offering public school students, volunteers, community scientists and restaurants the opportunity to learn about New York City's rich oyster history and lead the movement to restore it.
"We are making progress toward restoring a lost habitat, and motivating a generation of New Yorkers to care about, and for, the ecosystem around them."

— Pete Malinowski, Executive Director & Co-Founder.
10 South Street, Slip 7, New York, NY 10004
(212) 458-0800 (ext. 9)