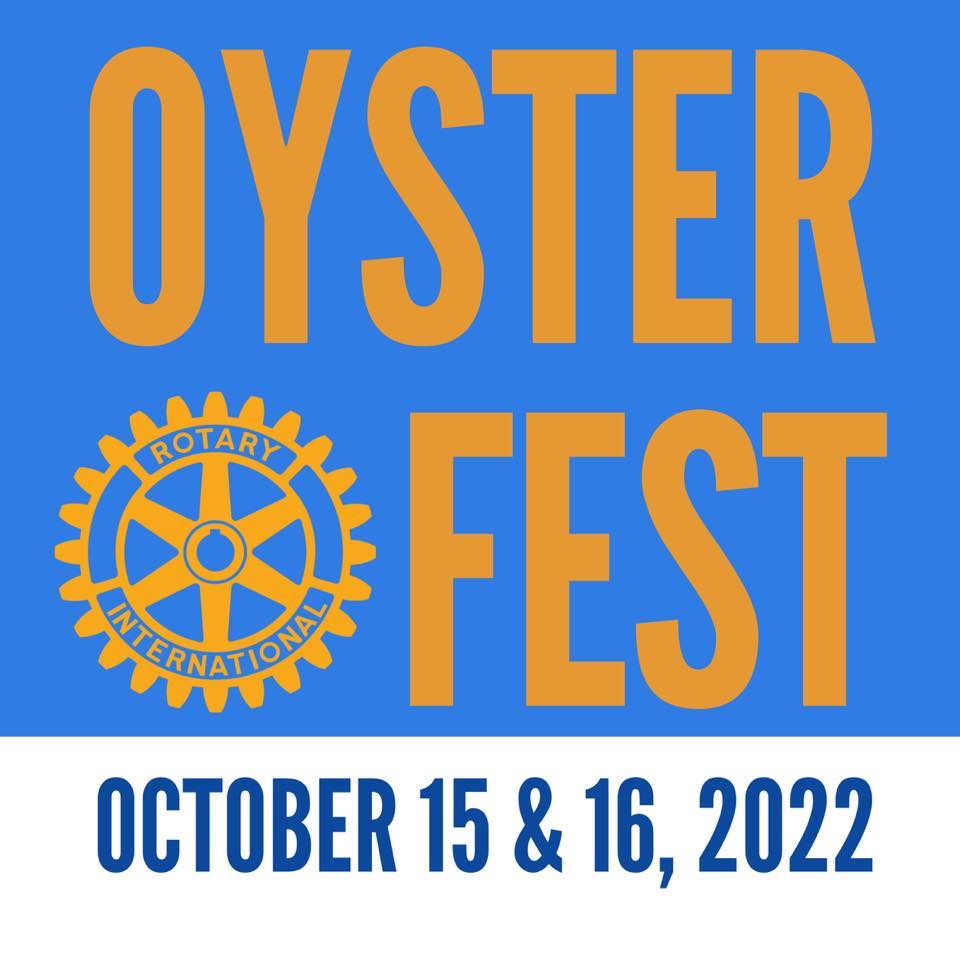 Oyster Fest
The 2022 Oyster Fest will take place on October 15th and 16th!
The Oyster Festival, the East Coast's largest waterfront festival attracting more than 150,000 attendees each year!
The Festival is known throughout the region for its fun mixture of new activities and old favorites that are certain to entertain the entire family including live entertainment, ships, top-notch artisans, pirate shows, midway rides, and the iconic oyster eating and shucking contest. And of course… the Food Court, where volunteer chefs and culinary pros work side by side, cooking and serving dozens of unique oyster, clam and other seafood concoctions along with traditional festival fare.
The Oyster Festival is a project of the Oyster Bay Rotary Club and run by the Oyster Bay Charitable Fund, a 501(c)3 non-profit organization whose mission includes providing a family friendly event, promoting the beauty, history and resources of Oyster Bay and supporting local charities through fundraising activities during the Festival.
OUR PAST:
Almost 155 years ago, Theodore Roosevelt – the 26th President of the United States – was born to a wealthy family that summered in Oyster Bay not far from the waterfront property that today bears his name. To honor his memory, community leaders organized a parade to celebrate his 125th birthday. The parade proved so successful that it provided the roots of what would become the Oyster Festival in 1983.
Today the Oyster Festival is a much-awaited annual event that consistently attracts approximately 150,000+ visitors from along the East Coast. Its continued success is due to the dedication of members of the Oyster Bay Rotary who are committed to this event year-round and to the members of the Long Island business community that sponsor the event.
RECORD FOR OYSTER EATING:
The Oyster Festival Record was set in 1998 by David Leonard of Central Islip with 480 oysters chugged in two minutes and five seconds.
RECORD FOR OYSTER SHUCKING:
The Oyster Festival Record is held by Rodney Dow, who beat Andy Schuller in a shuck-off in 1985. The two men had both shucked 57 oysters in the allotted time. Dow shucked another 22 oysters in 2 minutes to win the shuck-off.
PLACE: On the Waterfront at Theodore Roosevelt Park, Oyster Bay, NY
TIME: 11 am – 6 pm Saturday & Sunday
ADMISSION TO EVENT: free
TRANSPORTATION: Visit by train, by car or by boat
* Oyster Fest is a pet-free event (service animals welcome).